Get your 2019 Global CIO Survey Report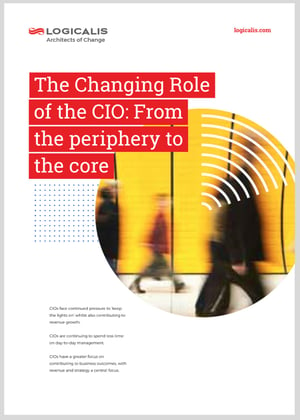 Using data from our 2019 Global CIO survey, part one of our four part series, 'The Changing Role of the CIO' report highlights how digital transformations are shifting the CIO's traditional role as a technologist. This change sees CIO's looking beyond technology, and increase their focus on revenue and strategy.
Results of 2019 Global CIO survey include:
43%, up from 35% in 2018, of CIO's are now being measured on their contribution to revenue growth

74% said reshaping their organisations' customer experience has increased as a performance benchmark

61% of CIO's will be making operational efficiency their main business priority in 2020
Download a copy of the report by filling in the form.
Want to see the latest CIO Report from Logicalis?