Discover how CIOs are making use of emerging technologies and overcoming challenges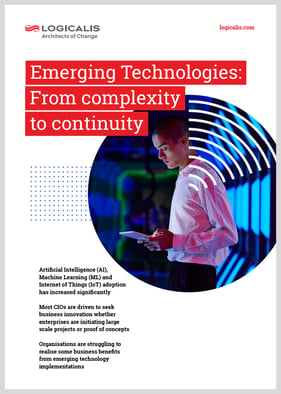 Using data from our 2019 Global CIO survey, the Emerging Technologies: From complexity to continuity is the second report in our four-part series. Building on the findings from our first report 'The Changing Role of the CIO: From the periphery to the core', this report analyses the impact of emerging technologies on the business landscape.
From this report you will learn how:
The use of Artificial Intelligence, Machine Learning and the Internet of Things has increased significantly

Most CIOs are driven to seek business innovation

Only 9% of CIOs are realising the benefits of emerging technologies.
Download your copy of the report by filling in the form.